Best 6 Wi-Fi Extenders for Xfinity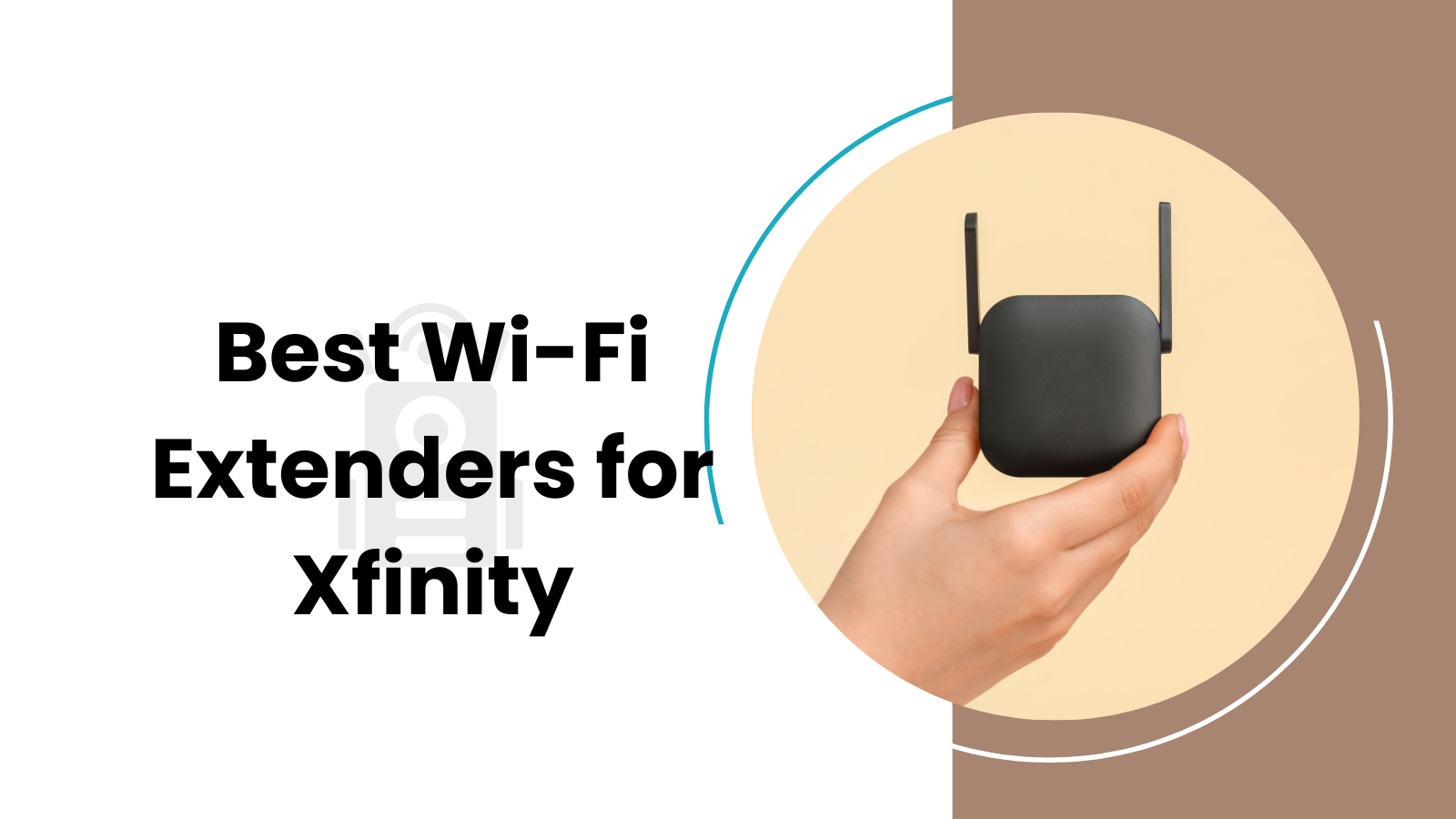 Are you tired of those frustrating dead zones in your home where Wi-Fi just doesn't reach? Have you ever found yourself in the middle of an exciting online game or an important video call, only to have your connection drop? If you're an Xfinity user, there's a solution to this problem: Wi-Fi Extenders.
These handy devices can take your internet experience to the next level, allowing smooth streaming and surfing from any corner of your house.
Wi-Fi Extenders for Xfinity are easy to set up and can be a lifesaver for those hard-to-reach places.
Whether you have a large home or thick walls that block the signal, Wi-Fi Extenders can make all the difference, letting you enjoy your internet the way you want.
TP-Link AC750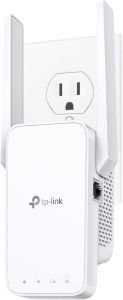 Coverage area: Ideal for standard-sized homes
The TP-Link AC750 is designed for small to medium homes. With dual-band support, it provides reliable coverage and easy setup. If you're not looking for advanced features and just need something to extend the Wi-Fi reach in your house, this might be a perfect fit. Though it may struggle with many devices connected at once, its cost-effective nature and reliability from a well-known brand make it a solid choice.
Features
Dual-band support
Easy setup
Reliable brand
Pros
Cost-effective
Easy to use
Good for small spaces
Reliable brand
Simple setup
Cons
Limited range
Basic features
May struggle with many devices
Not for tech-savvy users
Limited customer support
Cryo360 Wi-Fi Extender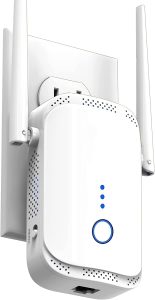 Coverage area: Up to 9,000+ Square Feet
The Cryo360 Wi-Fi Extender is designed for large spaces and tech-savvy users. With an impressive coverage area, it can reach through barriers and thick walls, making it ideal for large homes or commercial spaces. Its 5 operational modes and advanced security protocols offer versatility and protection, while it's high cost and complex setup may not be suitable for the average user.
Features:
Immense coverage
Advanced security
5 operational modes
Pros:
Versatile
Powerful performance
Suitable for large homes
Many operational modes
Secure
Cons:
Expensive
Potentially overwhelming for casual users
Complex setup
Requires compatible devices
TP-Link AC1900 WiFi Extender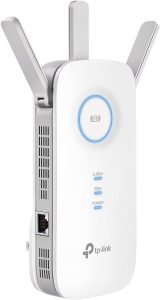 Coverage area: Excellent dual-band coverage
TP-Link AC1900 is a powerful dual-band Wi-Fi extender that offers fast and consistent internet speed. With three adjustable external antennas, it ensures optimal Wi-Fi coverage and reliable connections. Its Gigabit Ethernet port adds versatility, while the TP-Link Tether App makes management easy.
Features
Fast AC1900 Dual Band WiFi
3 adjustable antennas
Gigabit Ethernet port
Pros
High-speed performance
Excellent coverage
Easy to manage with an app
Cons
Expensive
Complex setup
May not be suitable for small spaces
Macard Wi-Fi Extender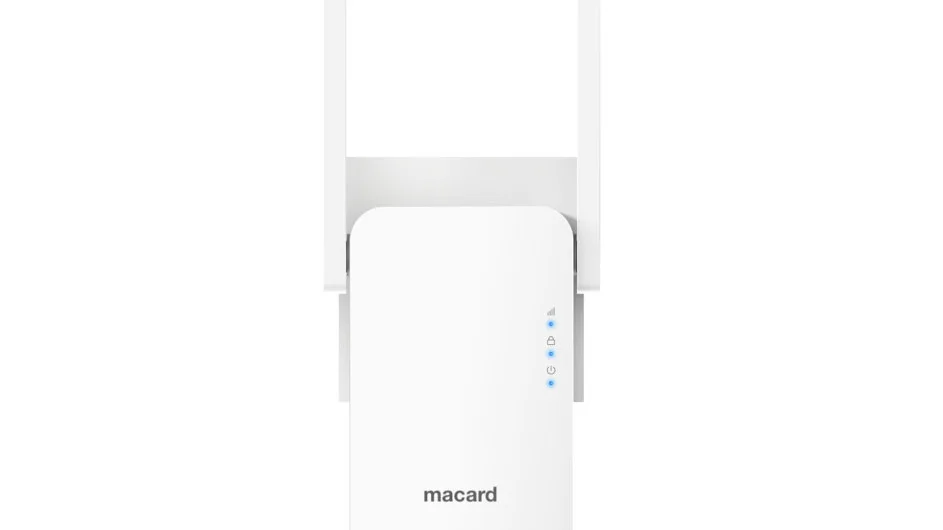 Coverage area: Long-range coverage, Dual-band 5G and 2.4 GHz
Macard brings an award-winning Wi-Fi booster designed to penetrate walls and floors, extending the internet to every corner of your house. With 5G and 2.4 GHz dual-band technology, it guarantees ultra-speeds up to 1200 Mbps.
Its human-friendly setup ensures that even non-tech-savvy users can enjoy its benefits.
Features
Dual-band 5G and 2.4 GHz
Super easy to setup
Advanced Macard 2-Core Processor
Pros
High-performance speed
Easy to set up
Wide coverage
Cons
Limited security features
May require compatible devices
Potentially expensive
NETGEAR WiFi Range Extender EX5000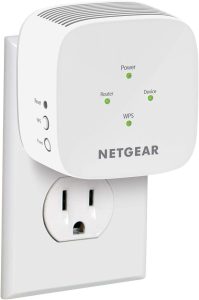 Coverage area: Up to 1500 square feet
The NETGEAR EX5000 is built for extended wireless coverage, providing Wi-Fi for up to 25 devices. With dual-band support and internal high-power amplifiers, it ensures whole-home coverage. The FastLane Technology is ideal for HD streaming and gaming, and its universal compatibility makes it highly versatile.
Features
Extended wireless coverage
AC1200 WI-FI SPEED
Universal compatibility
Pros
Extensive coverage
Fast performance
Works with any router
Cons
Complex setup
May require regular updates
Limited customer support
Urant WiFi Extender for Xfinity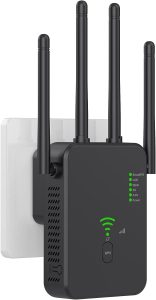 Coverage area: Up to 5000 sq. ft.
Urant WiFi Extender is a premium option with a large coverage area, perfect for big houses or commercial applications. Offering 1200 Mbps bandwidth capacity and supporting 35 simultaneous connections, it stands out for its versatility. With five application modes and 90 days warranty, it ensures satisfaction.
Features:
1200 Mbps bandwidth capacity
5 application modes
4 high-gain antennas
Pros
Highest coverage in comparison
Multiple application modes
90 days warranty
Cons
Short warranty period
Expensive
May be too complex for average users
The End
Finding the right Wi-Fi extender for your Xfinity router can turn a spotty and frustrating internet connection into a smooth and enjoyable online experience.
Whether it's for gaming, streaming videos, attending online classes, or just surfing the web, a high-quality Wi-Fi extender can make all the difference.